Love Sad Boy Biography
Source (Google.com.pk)
Sad love wallpapers, heart broken sad wallpaper, sad romance wallpaper, broken heart wallpaper quotes, broken heart wallpaper with quotes, some sad sms, sad boys in love wallpaper, heart broken wallpapers with quotes, sad love pics wallpapers, sad boy love wallpaper, beautiful wallpapers love heart, sad boy wallpapers of love, hd wallpapers of love quotes, cute love wallpaper backgrounds, hd love wallpapers with quotes
A year ago, on July 9, the world welcomed a new country – South Sudan – to the map of Africa.
At the stroke of midnight, in the new capital, Juba, car horns and klaxons blared, and celebratory gunshots flew skywards.
The unlit streets were filled with dancing and thousands of people pressed together in the pitch dark.
It seemed a moment of almost impossible hope for a country and a continent – after four decades of conflict, South Sudan was finally free.
In the country's only maternity hospital, in Juba, baby Independent Moses was blinking his way to life.
Born as the BBC World Service announced the world's youngest country, little Independent was a potent symbol of the hopefulness of the new country – a whole nation resting on his tiny shoulders.
A year ago, we told Independent Moses' story, a boy born into one of the worst countries to be a child, and who would have to defy dramatic statistics to survive.
"I am so happy," his mother, Josephine Spina, 24, told us in the hours after his arrival, wrapping her son in her brightly coloured shawl.
"He was born at exactly midnight. Now, because of the hour of his birth, perhaps he can become a president like Salva Kiir."
This week, as South Sudan prepared to celebrate its first ­birthday, we went back to check on Independent Moses.
At Juba teaching hospital, where he was born, families were camped out in the shade of the crumbling buildings, waiting for help.
The nylon sashes declaring "Independence" that staff had worn a year ago were gone.
Independent Moses Spina arrived into the world at the stroke of midnight, the same moment his country was born South Sudan
Last years: Independent Moses Spina arrived into the world at the stroke of midnight
John Ferguson
At the vaccination clinic, a nurse in a worn uniform took us through the columns of a faded record book.
The notes, in blue biro, record that at least two out of 13 of the children born on Independence Day have died.
Janna Hamilton, from Oxfam's humanitarian response team, said: "In South Sudan, one in 10 children do not make it to their first birthday. It's the terrible reality for children here."
The records show several names that reflect the historic day of their birth, but there is no sign of Independent Moses Nunuh.
The birth register notes record his home as Munuki Hai Seminary, a dusty suburb of Juba.
Independent Moses was born into a compellingly different future to his mother and father.
Both his parents were child soldiers in the Sudan People's Liberation Army, conscripted at the age of 14.
Independent was Josephine's fourth son but unlike his three brothers, he had been born into a new peacetime.
She said last year: "I am happy for him. He will not fight. He will go to school and become a great man."
But, 12 months on, the optimism of independence has faded with the smell of fresh paint.
Little Independent Moses born on Southern Sudan's Independent Day, July 9th 2011, died at the local clinic, 7 months old
Tragedy: Moses and his boys next to Independent's grave one year after birth
John Ferguson
South Sudan is in crisis on several different fronts – overwhelmed by over 400,000 people returning to the country post-independence – and around 162,000 refugees arriving from across the new border.
The refugee situation, caused by attacks on civilians living in South Kordofan and Blue Nile provinces of Sudan, is escalating towards humanitarian crisis as the camps are running out of water.
Across the country, as many as 4.7 million people – over half the population – already do not have enough to eat or face imminent serious food shortages, according to UN figures.
In January, South Sudan shut off the oil pipeline that represents 98% of its wealth.
It turned off the tap in protest against extortionate fees charged by old enemy Sudan to transport it to the coast – but the impact has been felt as much by its own people.
Since the shutdown food costs have risen by 120%, inflation is running at 80%, and every government department faces severe cuts.
Meanwhile, Salva Kiir, the guerilla leader turned president, has demanded the return of £2.6billion stolen by public officials since independence.
Rita Mazzocchi, Oxfam's country director in South Sudan, warns: "One year on, we are at crisis point.
"South Sudan's potential is being squashed by war that is pushing millions of people into deep crisis and poverty.
"People are fleeing to escape fighting on multiple fronts and this displacement is putting huge strain on the world's newest country.
"With the influx of refugees there is not enough water to go around and soaring food prices mean most people can't afford basic supplies."
Munuki Hai Seminary lies on a crossroads just outside the capital, marked by a string of dusty roadside stalls, workshops and a kiosk selling a few forlorn items – a can of Coke, wrapped groundnuts, plastic cups.
Behind the shops, traditional huts arranged into tidy compounds stretch back towards Juba.
People know ­Independent Moses' family and recognise him from the photograph.
Sudanese refugees pray in a makeshift church at the Yida refugee camp, close to the border with North Sudan
Prayers: Man at makeshift refugee camp on the border with North Sudan
Getty
A teenage girl leads us sadly to the family's modest home, where a telltale child-sized mound of red earth lies by the door.
It is the custom here to keep the dead close.
"The baby in the photograph died," she tells us. "He was sick."
We sit on plastic chairs and wait for his father, Moses, to return from the mechanics shop where he works.
Josephine is away, training as a wildlife officer out in the Bush. Moses has to look after his other three children on his own.
A bright, articulate man, he looks older than his 29 years, his face telling its own story of a terrible car accident, the years of war and the loss of his tiny son.
He apologises that his wife is not here to welcome us. He says: "Independent Moses died at the local clinic."
He cannot look at the photo we have brought him, covering his eyes with his hand.
"He was a special child. We wanted to protect him." His voice falters.
"We spent three months keeping him inside, trying to save him from the environment, all the disease.
"Then at seven months he became sick with diarrhoea. My wife took him to the doctor but he was still sick.
"He was three days in the local hospital. When they couldn't find a vein any more to do the intravenous drip, they cut his hair and put a needle into his head. But the boy died."
Moses introduces his three surviving sons – Obama, three, Kennedy, five, and Jimmy, seven. Little Obama's hair is yellowed by poor nutrition, but he has a heart-splitting grin.
"They're all named after American presidents," their father says.
New arrivals wait in long lines for hours to register with UNHCR at the Yida refugee camp along the border with North Sudan
Despair: A new arrival at the refugee camp seeks help
Getty
Moses dreams of an education and putting his children through school. But he cannot afford it and fears his family will suffer the way he did.
He sighs: "Independence was supposed to be a time for education. But still we cannot learn."
Moses learned English working for aid agencies after serving as a soldier.
"I was kidnapped by the Sudan People's Liberation Army as a boy of 14 and then I became a soldier," he says.
"Three years later I was demobilised by a charity and trained as a mechanic, a spanner boy. It is good to have a job but it doesn't give us enough to eat."
He met his wife two years after he was demobbed in 2005.
That year was the time things started to change for South Sudan, culminating in Independence Day on July 9, 2011 – the day Independent Moses was born.
Moses says: "I will not celebrate independence this year. How can I?
"Independence was my son, Independent Moses. He is dead. There is nothing to celebrate."
As South Sudan teeters on the brink of economic collapse, food crisis and refugee emergency, it is not just its children who are struggling to survive to their first birthday.
Ms Mazzocchi says: "The world supported the new country to gain independence and now, 12 months down the line, that support needs to continue to make sure ordinary people are safe and able to feed theirfamilies."
As the world's youngest country turns one, it desperately needs help to keep the faltering Independence dream – and its people – alive.
When I found out I was having a second girl I was thrilled to bits – then again, if it had been a boy I would have probably been equally happy. But knowing that baby #2 would be our last, my husband was harboring not-so-secret hopes for a son. "Really? A girl?" he asked the ultrasound tech no fewer than 4 times after she broke the big news. It took a few days, but he soon got over it.
For some expectant parents, though, gender disappointment is a very big deal. Deep down we may all know that a healthy baby is all that matters, but take a look through the BabyCenter Community and you'll find a ton of moms confessing to being utterly devastated that they're expecting a boy – or a girl.
"I feel like my heart is broken," writes one mom upon learning that she has another daughter on the way. "I'm trying to get myself excited just about the baby, but it's not as easy as with my son," admits another.
A very good friend – who is also an entirely amazing mother – admitted to me that she actually drove home from her ultrasound in tears after learning that she was expecting a second girl.
These women definitely are not alone. Katherine Aserby, who wrote the book Altered Dreams: Living with Gender Disappointment, has this to say to moms who feel let down by the sex of their babies: "It is a normal process of when a dream has changed. You just have to relearn a different dream."
Love Sad Boy And Girl In Love Alone Wallpaper Alone Crying Face And Girl In Rain Images Pic
Love Sad Boy And Girl In Love Alone Wallpaper Alone Crying Face And Girl In Rain Images Pic
Love Sad Boy And Girl In Love Alone Wallpaper Alone Crying Face And Girl In Rain Images Pic
Love Sad Boy And Girl In Love Alone Wallpaper Alone Crying Face And Girl In Rain Images Pic
Love Sad Boy And Girl In Love Alone Wallpaper Alone Crying Face And Girl In Rain Images Pic
Love Sad Boy And Girl In Love Alone Wallpaper Alone Crying Face And Girl In Rain Images Pic
Love Sad Boy And Girl In Love Alone Wallpaper Alone Crying Face And Girl In Rain Images Pic
Love Sad Boy And Girl In Love Alone Wallpaper Alone Crying Face And Girl In Rain Images Pic
Love Sad Boy And Girl In Love Alone Wallpaper Alone Crying Face And Girl In Rain Images Pic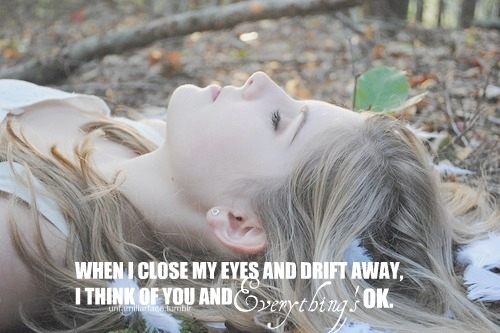 Love Sad Boy And Girl In Love Alone Wallpaper Alone Crying Face And Girl In Rain Images Pic
Love Sad Boy And Girl In Love Alone Wallpaper Alone Crying Face And Girl In Rain Images Pic