Sad Boy Alone Biography
Source (Google.com.pk)
Thats the master. Its super simple and totally a blank canvas. Get some hardwood flooring, re-paint or stain the dark ceiling beam and call it a day. I'm going to have it painted white for now, but i think grasscloth is in my future.
master bedroom hallway
The only changes we are making before we move in are the flooring and painting – everything else i want to live with for a little bit to make sure we are making the right decision. I can be hasty, lord KNOWS, girl, I can be hasty, so i'm going to sit and stare at things before the plan is made. I'm growing up, folks.
IMG_5605
Outside the door you see in the first photo is the main outdoor area – this massive deck with these insane views. Now, obviously a yard is more ideal for baseball playing, teaching bike riding, and other such cliche Americana that we will definitely be participating in, but listen you can't have everything in your first house and there are many children that grow up playing in parks so if we are here when he is old enough to do such activities, he'll probably live. Eventually, when i'm done redoing this house, we'll probably want a new project and that house will have a yard, but for now we have this pretty awesome deck.
deck
outdoor-deck
Meanwhile this space, below, is going to be turned into Jr's backyard:
outdoor patio
I know it looks terrifying now. We are going to take off the top layer of wood so there are just the big horizontal slats and there will be a lot more light (but not direct sunlight – if he is anything like his mother then he'll be deathly allergic to that fireball). We'll probably add some sod/grass (and yes, i'm even thinking of splurging on the expensive artificial kind) and build a pretty adorable little play area back there, with a cute 'gate' and all. We'll be out front on the deck drinking mimosas while Jr and friends are in the little closed off 'back yard'. Its all under control.
Meanwhile there are two other bedrooms that need to be guest room and baby room, but we can't decide which should be which …
There's this guy:
guest2
Which would lead right out to the backyard/deck which could be good for toys, etc so we can drag out and back in, etc. BUT is it weird to put your baby in a room with sliding glass doors? The deck is safe and no one can climb up to it as you can see - its on the extreme left of this picture:
emily henderson house
Its gotta be safe, right?
And then there is this room, the second bedroom (and the one closest to us, although they are both pretty close to us):
baby room
Nothing too special, but totally good.
guest4
All pretty much blank boxes, ready for some serious personality. So many GD decisions to make and i'm so busy with work that I literally haven't had time to think about them. Part of me didn't want to get too excited about the house until we had keys in hand – just like i didn't want to get too excited about the baby until he started kicking 6 weeks ago (It just doesn't seem real until them). And now, its all just TERRIBLY exciting every time that little sucker moves even an inch; just WAVES of chemical happiness. And same with the house – every time I think about it I get so unbelievably excited and then I think 'I have to decide on, order and install flooring in the next month, choose paint colors and get it all painted even BEFORE we move in'. And in that same month i'm packing, spending an week in Minnesota redoing Curbly's house, spending a week in New York designing Joanna's house, finishing the pregnancy documentary and obviously keeping up with the blog and all my clients and partnerships here ….
All of a sudden I want this pregnancy to last 4 more months … What seemed like the longest pregnancy in the history of mankind just got so much shorter. It's on, folks.
Its on.
27 COMMENTSFacebook Twitter Pinterest CATEGORY: MY LIFE
Sponsored Content
INTRODUCING OUR FIRST HOME … WE BOUGHT A HOUSE!!!!!! 09.30.13
After 12 years of renting together, Casa Hendo, our first purchased home, is officially born.
You'd have to be a real 'Inspector Clouseau' not to have guessed that this was our big news. My big mouth has been leaking hints constantly; I stopped the #ehhousehunting on my Instagram a month ago and I announced my vintage moving sale and the garage sale — but I was too nervous to announce the news til it was official official. Home loans are very tricky and every day they were asking for my 1065 from 2011 and I was like, 'Sure, of course. I'll also add up my 419 portfolio and get you the serial number to my flux capacitor.' As if I know what a 1065 is …
But we made it through, closed escrow and we are officially homeowners thanks to Brian's VERY good real estate skills (work with my husband, friends, cause I'm still offering FREE SERVICES to people who buy or sell a house with him). Also we are having a baby. Also I've decided to only wear elastic waist pants from Ann Taylor loft and stop coloring in my eyebrows. It's all changing and it's time to embrace adulthood.
There is A LOT to do in a couple of months folks. A LOT.
pregnancy announcement
I actually never thought this would happen — the house, not the baby. We had rented for so long and were pretty used to it. Los Angeles real estate is ridiculously expensive and I just never thought that we would be able to pull together the finances or if we did we would be so broke that we would not be able to afford to eat anything non-processed for months. Then earlier this year my property manager rejected my kitchen update proposal AGAIN even though I would have gotten it sponsored so they would have had to pay for virtually nothing. He said, 'Why don't you take the time and effort you've put into these proposals and save your money to buy a house that you can do whatever your heart desires to."
After I cooled down (Oh, I was PISSED) I turned to Brian and in one of my first hormonal rages said, 'You buy and sell houses. I design houses. We of all people should be homeowners and we are officially buying a house.' We just needed the motivation and to grow a pair of grown-up balls. Brian saw that look in my eye and knew it was going to happen with or without him, so he came up with the plan. We started saving every penny and we both started working our ears off to get a down payment together. Then with his resources, my vision, and some help from some very, very loved ones we made it happen.
It's a massive financial risk and we are going to be house poor for a while like every other person I know who has bought a house, but we'll be eating our delicious 10/$1 Ramen in this house:
emily henderson house
It was built in 1964 and has a lot of 1980′s and 1990′s finishes (like that vinyl siding). It's a fixer upper but certainly not a huge renovation job. The space itself feels big and open and has enough architectural interest to make me so happy, but yes I get to do A LOT. Finding a fixer was obviously important to me because I WANT the projects. I'm DYING to renovate my own house — for the blog, my job, and my emotional satisfaction. I want to make my own piece of art, not buy someone else's shoddy piece.
We looked at so many houses where Brian was all, 'It's great, right?' and I agreed, but it was too good. Then the ones that wreaked of cat pee, needed all walls to be torn out and opened up, and were virtually unlivable I was like, 'IT'S PERFECT, right?' and he just looked at me with horror and total confusion, thinking I MUST be kidding.
So we had to compromise … but not after a few hormone induced weep-fest fights (well, I was the only one really fighting, Brian was just really confused why I was crying so hard). It went something like, 'How don't you understand my obsession for renovation?' and 'I can't spend another day making somebody else's house look prettier than mine' etc. Total woe is me garbage that only a pregnant chick can cry about. Oh, how violently I cried because that nesting hormone had taken over my body like an alien horror movie meets 'Money Pit.'
Thank God Brian made me hold out for this house. It's the best by far. It has just the right amount of projects for me, but it's actually livable soon with some quick flooring and paint updates.
Let's see the living room:
mid-century-stairway
It immediately feels open and airy. It feels big even though it's not (2,000 square feet). It's mid-century but it's not exactly a John Lautner. It's special to us, but there are some weird issues and cheap finishes that need to be fixed. Lots of projects to get my grubby little hands on.
When we were shopping for a house, our priorities were:
1. Lots of natural light. I can't live in a dark house. I'd rather live in a small bright house than a large dark house. For work (shooting) and for life.
2. Enough space for little Jr and family to stay comfortably and an office for me. We weren't going to be able to buy a house and get an exterior studio for me so there needed to be somewhere for me to shoot/work. This guy has a large bonus room that I'll show you once it's cleaned out. It's full of boxes now.
3. NOT a flip. Obviously I don't want to pay for someone else's bad taste that I would have to change immediately, but also because I want content for the blog. I've been doing friend's houses, client's houses, etc. for sponsored posts and frankly it's just time to put that time and effort into my own where I get total control. You are about to get A LOT of how-to-renovate your house content, and this time for and from yours truly.
4. An architectural point of view. I would have settled for a house that didn't have a lot of character or interest if it were in a great neighborhood or was super cheap, but I was really hoping to get something with a point of view; a house that had something architectural to say for me to draw from. It could have been Spanish, '80s, '70s, ranch style, craftsman, mission, etc. – any style … just something that I can restore to how it should be.
We let go of our favorite neighborhoods and bought in Glendale, which isn't exactly Mc.Hipsterville, USA. It's VERY close to where we live now (10 minutes) but less desirable because it's less hip and therefore so much cheaper than Los Feliz. In fact, we were trying to buy in an up and coming neighborhood (Highland Park, Mt. Washington) but because I wanted a fixer upper we were competing with investors who were going after the exact same houses but paying cash to flip. So by going to a secretly less hip neighborhood that is actually way closer to the best neighborhoods we got such a better house.
living room
The living room has these enormous windows and amazing ceilings. Sure, the carpet, tile, and railing all have to change, but its got good bones, people. GOOD BONES. And it's up on this hill that has sweeping views and insane sunsets.
1964 house
I love that weird beam with the plants hanging on it. It's just full of mid-century quirk and problems to solve. I'm dying to of course get rid of all the railings, but if poor little Charlie/Oliver/Starke has my lack of grace and terrible spatial awareness then I certainly can't get rid of anything that would help guard him from his daily falls.
mid-century
Up there above the cement stairs are the three bedrooms that overlook the living room. (I'll show you the bedrooms this week.)
living room
mid-century
It's not fancy, but it's very special to us and we love it so much. It's where Brian and I are going to have our babies, our friend BBQ's, and our first memories as parents. It's where little Charlie/Oliver/Starke is going to learn to crawl, walk, and talk. And it's where I'm going to obsess so hard over every detail. I've never been proud of where I've lived. Nowhere we have lived has ever represented what I can do as a designer so it's also been full of excuses. So while this project will take years to complete, it's going to be a house that I'm going to be very proud of … a living representation of our style and art.
entrance
It's on, folks. Casa Hendo is born. This post has already gotten ridiculously long, so I'll reveal the bedrooms/kitchens/family room/bonus room, and outdoor area in other posts. You know, really get some mileage out of this.
Meanwhile, what do y'all think? Do I get the reader stamp of approval???
185 COMMENTSFacebook Twitter Pinterest CATEGORY: MY LIFE
MY HAPPY LITTLE FOYER … 09.28.13
I've found working from home to be both amazing and isolating. The last couple weeks have been spent mainly on the computer, less shopping, less socializing which means I HAVE to switch up where I work in order to not go insane. I have my cute office, which I still love but sometimes I feel like I'm getting bed sores if I just sit in there all day. So here's what I do, folks: I start my day (around 6:30) in this space, the foyer, drinking my cup of jo and near Brian. It's an extremely happy and bright space that I'm going to really miss (big announcement on monday, friends).
saarinen-table
photo by Tessa Neustadt
This space was kinda tricky because it isn't huge and its a walkway so we needed a round table that you could push chairs almost completely under. Naturally I'm a massive fan of Sir. Saarinen and the classic tulip table from DWR, so that's what we chose and I think I will never in my life get sick of looking at it. Its one of those tables that lets your eye relax when you look at it – it's just so simple, the lines are so smooth and virtually seamless (unlike the knock-offs).
saarinen-table
photo by Tessa Neustadt
vintage saarinen
photo by Tessa Neustadt
Plus it goes with almost any chair. You don't need to worry about the color of the wood clashing or the arms not being able to slide underneath because of the legs, etc. It's just so good.
saarinen table
photo by Tessa Neustadt
On office days I spend from 8 – 2 in the office, but then it gets super hot in there so I have to pull down the shades which makes me sad, so I come back in here and finish the day. It's just so calm/clean and simple which I think is good for my brain because, my god, my brain needs to not feel overstimulated most of the time and this is my spot.
It's the last weekend of the Knoll sale at DWR where this bad boy (and every other Saarinen, Mies Van der Rohe, Bertoiia, etc) is 15% off. Get yourself a piece of classic design. It was a splurge that was hard for me, but now I'm just so happy I did it. Its one of those pieces that I can put crazy chairs with (like the vintage mint/gold folding chairs) and it elevates the whole space. Those chairs can go 'junky thrift shop' but not next to this table. No siree.
Sad Boy Alone And Girl In Love Alone Wallpaper Alone Crying Face And Girl In Rain Images Pic
Sad Boy Alone And Girl In Love Alone Wallpaper Alone Crying Face And Girl In Rain Images Pic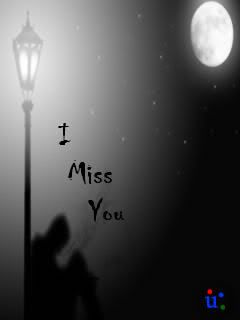 Sad Boy Alone And Girl In Love Alone Wallpaper Alone Crying Face And Girl In Rain Images Pic
Sad Boy Alone And Girl In Love Alone Wallpaper Alone Crying Face And Girl In Rain Images Pic
Sad Boy Alone And Girl In Love Alone Wallpaper Alone Crying Face And Girl In Rain Images Pic
Sad Boy Alone And Girl In Love Alone Wallpaper Alone Crying Face And Girl In Rain Images Pic
Sad Boy Alone And Girl In Love Alone Wallpaper Alone Crying Face And Girl In Rain Images Pic
Sad Boy Alone And Girl In Love Alone Wallpaper Alone Crying Face And Girl In Rain Images Pic
Sad Boy Alone And Girl In Love Alone Wallpaper Alone Crying Face And Girl In Rain Images Pic
Sad Boy Alone And Girl In Love Alone Wallpaper Alone Crying Face And Girl In Rain Images Pic
Sad Boy Alone And Girl In Love Alone Wallpaper Alone Crying Face And Girl In Rain Images Pic