Sad Image Of Boy Biography
Source (Google.com.pk)
Chris Evans has confessed that his behaviour as a Radio 1 DJ was 'outrageous' and 'delusional' but insists he is now a changed man.
The presenter, who is due to take over Radio 2's morning show in the new year, admits in his autobiography, that he acted like a spoilt child when he was Radio 1's breakfast presenter.
His apologetic tone and new maturity will reassure millions of listeners that Evans, 43, is the right man to take over from Sir Terry Wogan, as revealed in The Mail on Sunday last week.
Chris Evans
Playing the Joker: Chris Evans with Gaby Roslin and Zoe Ball after winning two British Comedy Awards in 1996
Many Wake Up To Wogan fans are worried the ginger-haired DJ will continue the brash presenting style that was his trademark at Radio 1 – a polar opposite of Sir Terry's gentle wit and humour. But he reveals that he has turned his back on his raucous behaviour.
Here he tells talks about how he 'lost all perspective' and was 'away with the fairies' for the two years he ran the Radio 1 breakfast show, from 1995 to 1997...
It was a Saturday morning in spring 1995 when Radio 1 came knocking at my door. I was in the swanky, Thames-side, top-floor penthouse that I rented, busy going through the script for that night's Don't Forget Your Toothbrush, my Channel 4 show. The phone rang.
'Hi Chris, it's Matthew Bannister.'
Matthew had given me my first London big break in radio some years earlier, at GLR. He had now been drafted in to save the ailing Radio 1, the BBC's station for young people which was foundering due to an identity crisis. This was mainly because most of its DJs were now old enough to be grandads.
'I just wondered if you fancied coming back on the wireless again to do our breakfast show?' Matthew said.
'And I was wondering when you'd call,' I replied, half joking. I'd heard about Radio 1's problems and secretly nurtured the idea of having a crack at turning things around. It was a no-brainer.
'I'd love to do it, when do I start?' 'As soon as possible.' I asked my agent what he thought we should be charging for the contract. When he told me, I instructed him to double it. This instruction wasn't about the money, this was about the risk.
Chris Evans
Life in the Fast Lane: One of Chris's favourite photographs from his own album - his caption is: 'Hey, ladies, do you think I look a bit like Michael Caine?'
If Matthew wasn't willing to stump up the cash, then I knew he was hedging his bets. I couldn't take a job that was bound to have an effect on my highly successful television career on that basis. Matthew said he would sort the money.
My new breakfast show was an instant hit. I put together a team of old pals and former colleagues --including Holly 'Hot Lips' Samos, the glamorous Greek with the gorgeous voice who was a little more than a friend at times - and every day we went on the radio and had fun. It was a simple formula, but one that worked a treat.
All we had to do was stay out collecting stories for as long as our bodies would allow us, and then manage to get up in the morning in time for the start of the show. Something which, contrary to popular belief, we only failed to do once - and that was on purpose.
It was Christmas 1995 and we were on our Christmas night out. Without telling the team, I had booked them all rooms in a hotel for the night - a fact I gleefully revealed over dinner.
As the revelry went on, I started thinking about the next day's show and how we could best relate to our audience when it came to the infamous subject of the staff Christmas party.
The listeners were aware we were going out that night and would want to know what shenanigans had taken place. After a few more beers, I called the troops together at the bar.
'Team,' I declared, 'I have decided it is our duty to the show, to our listeners and indeed to the country not to turn up for work tomorrow. That is what we must do, for that is real life. That is what happens when people have a Christmas do like we are having this evening and we are but a mirror to what goes on elsewhere.
Chris Evans graphic
We must not turn up for work - to do so would be to not be doing our jobs properly!'
There was a caveat: none of us was allowed to tell anyone, otherwise cover could be arranged and the impact of our absence would be lessened.
I admit, it sounds totally insane now, but back then, at that very moment, I was genuinely convinced it was the right thing to do - obviously I was delusional.
At first the team thought I had gone nuts, which I probably had, but I was having none of it and proceeded to order them not to go in. Once they could see I was serious and realised they had no choice - I was the guy who paid their wages after all, as we were an independent production company - acceptance began to sink in and with it a strange euphoria came over the group.
People still to this day don't believe we missed the show on purpose, but I promise you, that's what happened.
The morning after the night before I was woken by a phone call from Matthew. I was in the hotel room asleep when he called. He was not happy, especially when I told him that it had all been a plan and that he should be congratulating me instead of berating me.
Matthew said that, if it was a plan, which he still couldn't quite get his head around, then I should have at least warned him as a lot of very nice people had been put to a lot of trouble as a consequence of our no-show. Of course, he was quite right and being entirely reasonable.
He went on to add that in no way should I expect to be paid for that morning. A little unfair, I felt at the time, as I honestly thought I was doing what was right for the show and especially seeing as the next day we were front-page news - publicity money couldn't buy. There was no doubt about it, I was beginning to display the first signs of pottyness.
Chris Evans
Making a Spectacle: Chris in his heyday as the man who rescued Radio 1
The figures for The Breakfast Show had been on the up almost since the day we'd arrived on the air, but more importantly the whole perception of the station had also changed.
As a result of our show, and its ripple effect throughout the rest of the station, almost overnight Radio 1 had gone from a museum piece to the heart of the here and now.
The old guard had clung to the wreckage for as long as they could, but finally their fingers had been prised away from the driftwood and they were sent floating off to die. Or at least that's how we saw it.
This was the Nineties, Britpop was on fire and the new Radio 1 was slap-bang in the middle of it.
I don't think I'll ever be as excited again in my time on planet Earth as I was back then. Jesus, it was like a real-life rollercoaster ride that none of us wanted to get off - just thinking about it now makes my pulse race.
The combination of a national breakfast show on the Beeb and TFI Friday, on Channel 4, which had started early in 1996, the hippest music/ entertainment show on the box, turned into a powerful combination that ensured us all the best guests, all the best bands and more Press than we knew what to do with.
The Press was good, bad and in between. 'All publicity is good publicity', as the saying goes, but bad publicity was way better as far as we were concerned.
For a while the BBC liked their new spiky image. Nobody really minded that we were being 'naughty'. After all, most people knew I had a genuine love for what I was doing.
Although admittedly I was acting a little more strangely of late, I was still breaking new ground and for now that was enough ... just.
Things were changing though. I was changing. Those important lines between what's real and what's not were becoming increasingly blurred. Writers may inhabit the lives of their characters for a while, but only for as long as they need to, a lesson I was yet to learn as I continued to get lost in my world of make-believe.
Take my 30th birthday in April 1996, for example. We finished the breakfast show and hot-footed it over the road to the Langham Hilton Hotel. I had hired a suite for the day.
The 'celebration' started at about 9.05am, straight after the show. Whatever anyone wanted they could have, which is probably why so many people turned up. By lunchtime it was like midnight - there's something far more rebellious about starting drinking earlier on in the day.
I set myself up in the drawing room to play cards, helped along with a bottle of whisky, several packets of cigarettes and a case of beer. I don't think I left the table, other than for lavatory breaks, until well into the evening. All day, the flow of human traffic was non-stop.
I have no idea what the final body count was, but my last vision of the scene was of me stumbling out of my bedroom in the early hours of the next morning to do the show having to carefully step over some additional 'guests', the majority of whom looked like they might never wake up again.
Chris Evans graphic
There was no doubt about it, we were having 'fun' and lots of it. But whereas a couple of years before when, in between the fun, I would sit at home quietly figuring out the next big idea, now I was just out - all the time. Sure, I was turning up for work every day, but the fuel gauge started to register dangerously low.
Energy wasn't the issue. I was young and relatively fit, plus, as the breakfast show was so early in the morning, I was still generally on a buzz from the night before while we were on the air: anyone who knows will tell you a hangover doesn't properly kick in until lunchtime and by then I would be at the gym.
The problem was more about creativity. The ideas machine had stopped because I had stopped. As a person I had ceased to be. I had vanished into thin air and been replaced by a made-up character surrounded by other made-up characters. The problem was, though, we no longer had a script and when the actors start making up the words it's time to run for the hills.
The day after my 30th birthday party, Matthew rang and asked me to meet him at a restaurant no more than half a minute's walk from Broadcasting House.
Matthew smiled nervously, he was obviously concerned and wanted to discuss something. He asked me how that morning's show had gone.
'Fine, it was fine, thanks, now what's up?' I thought it best to cut to the chase.
'Look, Chris, we have a situation and that situation is that things are becoming difficult, to say the least, with the powers that be.' The powers that be that he was referring to, I presumed, was the BBC's Board of Governors.
'What do you mean?' 'Well, Chris, you're in the papers every day.' This was true - there had been a recent report out that the three most written-about people in Britain, with regards to column inches, were Princess Di, me and then the Prime Minister.
Matthew continued: 'And not always for the right reasons. Things have been fun for a while, but there is growing concern that maybe we should be reining things in a little - i.e. reining you in a little. All I'm really asking is that you give me a chance to defend you, something-I'm finding it increasingly difficult-to do.'
I could see where Matthew was coming from. The lack of ideas on the show meant that I had begun to become more self-indulgent on the air, all I ended up talking about mostly was myself. When I wasn't doing that I was talking about things that had little or no place on a national breakfast show.
I was playing fewer and fewer records. One morning I went almost an hour without playing a single song, thinking that what I had to say was far too important and interesting to be interrupted by something so trivial as music. In short, I had lost all perspective.
I was also becoming more ' outrageous', another euphemism for someone running out of steam. Outrageousness, unless you're 19 and in a band, is no substitute for creativity. When outrageousness begins to creep in, everyone should sit up and switch to Code Red because unless somebody does something about it - and quickly - time will be called and everyone will be asked to leave.
Sad Image Of Boy And Girl In Love Alone Wallpaper Alone Crying Face And Girl In Rain Images Pic
Sad Image Of Boy And Girl In Love Alone Wallpaper Alone Crying Face And Girl In Rain Images Pic
Sad Image Of Boy And Girl In Love Alone Wallpaper Alone Crying Face And Girl In Rain Images Pic
Sad Image Of Boy And Girl In Love Alone Wallpaper Alone Crying Face And Girl In Rain Images Pic
Sad Image Of Boy And Girl In Love Alone Wallpaper Alone Crying Face And Girl In Rain Images Pic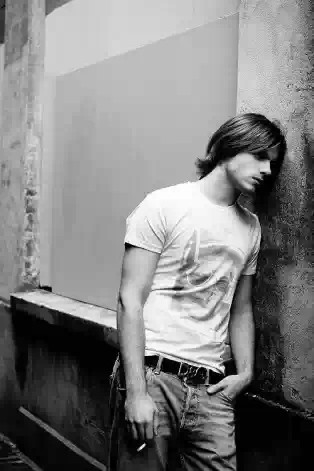 Sad Image Of Boy And Girl In Love Alone Wallpaper Alone Crying Face And Girl In Rain Images Pic
Sad Image Of Boy And Girl In Love Alone Wallpaper Alone Crying Face And Girl In Rain Images Pic
Sad Image Of Boy And Girl In Love Alone Wallpaper Alone Crying Face And Girl In Rain Images Pic
Sad Image Of Boy And Girl In Love Alone Wallpaper Alone Crying Face And Girl In Rain Images Pic
Sad Image Of Boy And Girl In Love Alone Wallpaper Alone Crying Face And Girl In Rain Images Pic
Sad Image Of Boy And Girl In Love Alone Wallpaper Alone Crying Face And Girl In Rain Images Pic